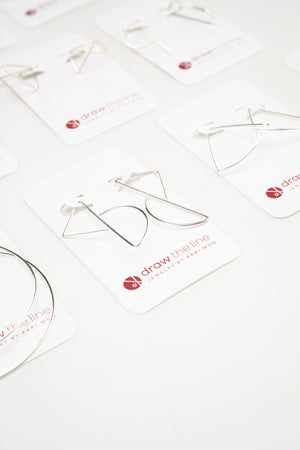 Sign up by Dec. 1st for Christmas delivery
EARRING OF THE MONTH CLUB SUBSCRIPTIONS
Look your best from morning to night. style adaptive, simple designs for your every moment.
We make simple easy.
No more fussing about the perfect accessory or rummaging through that box of jewels that just don't suit you anymore. Our designs are timeless, ready to wear companions for any outfit or event. Let us help you to feel grounded, beautiful and ready.
Meet Our founder : Kari woo
Every day I am amazed by some aspect of my job and thanks to you I get to create beautiful and meaningful pieces that I hope make a differnce in your life. I've always loved the stories jewelery has the capacity to hold. Might it be that my pieces can hold yours. The intention is always for my jewelry designs to be ...as easy to wear in the backcountry as they are at the country club.
Keep reading
★★★★★

I love the quiet simplicity of this necklace and I have yet to find anything I would rather replace it with - it's perfect!

Barbara

Calgary, AB
★★★★★

The jewelry pieces I have purchased from Kari Woo are some of my favorites, they strike the perfect balance between infinitely wearable and deeply stylish

MJ

Spokane, WA
★★★★★

I got my first pair of Kari Woo earring 3 years ago (not sure what took me so long) and was immediately addicted to their simplicity and lightness

Sue

Cochrane, AB
★★★★★

The quality of materials used is evident in how beautiful my first pair of earrings still look more than a decade later.

Alex J.

Kimberley, B.C.